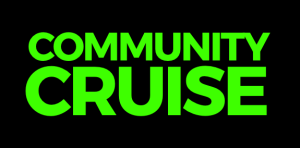 Chances are you know all about the vendors offering online community solutions for the association market, but did you know that AMS, LMS and mobile app vendors are also doing some interesting things with social networking?
I'm organizing a guided tour of the ASAE Annual Meeting trade show floor to introduce you to senior executives at companies that offer some of the most innovative and interesting technology products for associations. Join me for the Community Cruise on Monday, August 14 during trade show hours and meet the top brass at companies that are doing exciting things with social networking in their platforms.
On the Community Cruise, you'll be introduced to LMS, AMS, mobile app, and marketing technology companies with innovative social networking features baked right into their platforms.
Drop me an email or comment on this post to RSVP. The Community Cruise is limited to 10 participants, so RSVP now!